The Fitzroy Contractor Management process for Carborough Downs contractors is completed in six steps:
Company registration
Employee registration
Role selection
Document uploads
Training booking
Payment
Please read through the process below to understand the system and what will be required to register. Helpful user guides can be found on the FAQs and Documents page.
Let's get started! Scroll down for steps.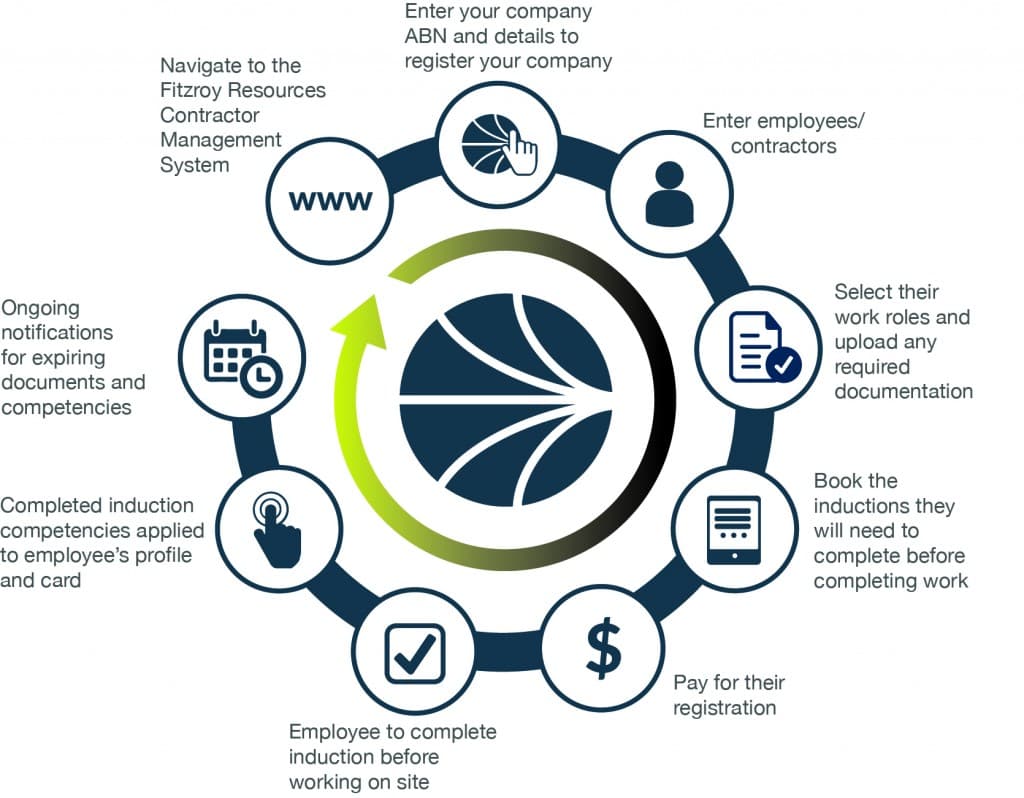 Step 1 >
Go to the Fitzroy Contractor Management System for Carborough Downs contractors by clicking the button below.
From here, enter your company ABN and details to register for an account. You will be emailed login details.
Step 2 >
Using your new details, login to the system and select to Manage Employee Data to enter your employee's details (including contact details, including address, phone and email) to register them. Submit this information.
Step 3 >
Choose Process, enter requested information and select the role/s they'll perform for at Carborough Downs. This choice will determine the training they will need to complete before starting work.
Step 4 >
Upload documents relating to chosen roles (for example, certificates and licences) by selecting to choose file as required. You will also be prompted to upload a photo of your employee for their Pegasus card.
Step 5 >
Training will have been chosen depending on your employee's role. Agree to the training declaration, and save. Classroom training will have been booked for your employee; they'll be emailed details. Add to cart to review your shopping cart and proceed to the checkout.
Step 6 >
Review items in your shopping card and pay for their registration, Pegasus card and training (cost $10 + GST per induction cycle).